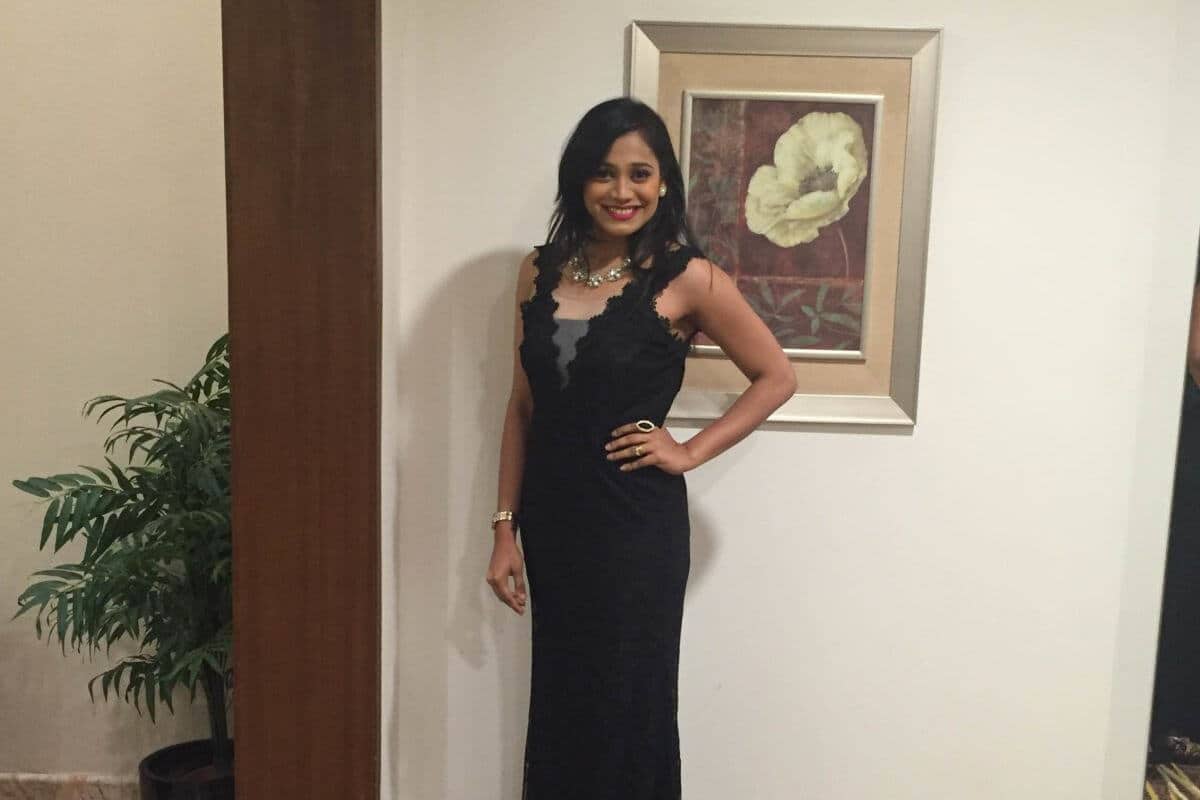 Roshni Nilaya Alumni Meet – Milana 2016
September 24, 2016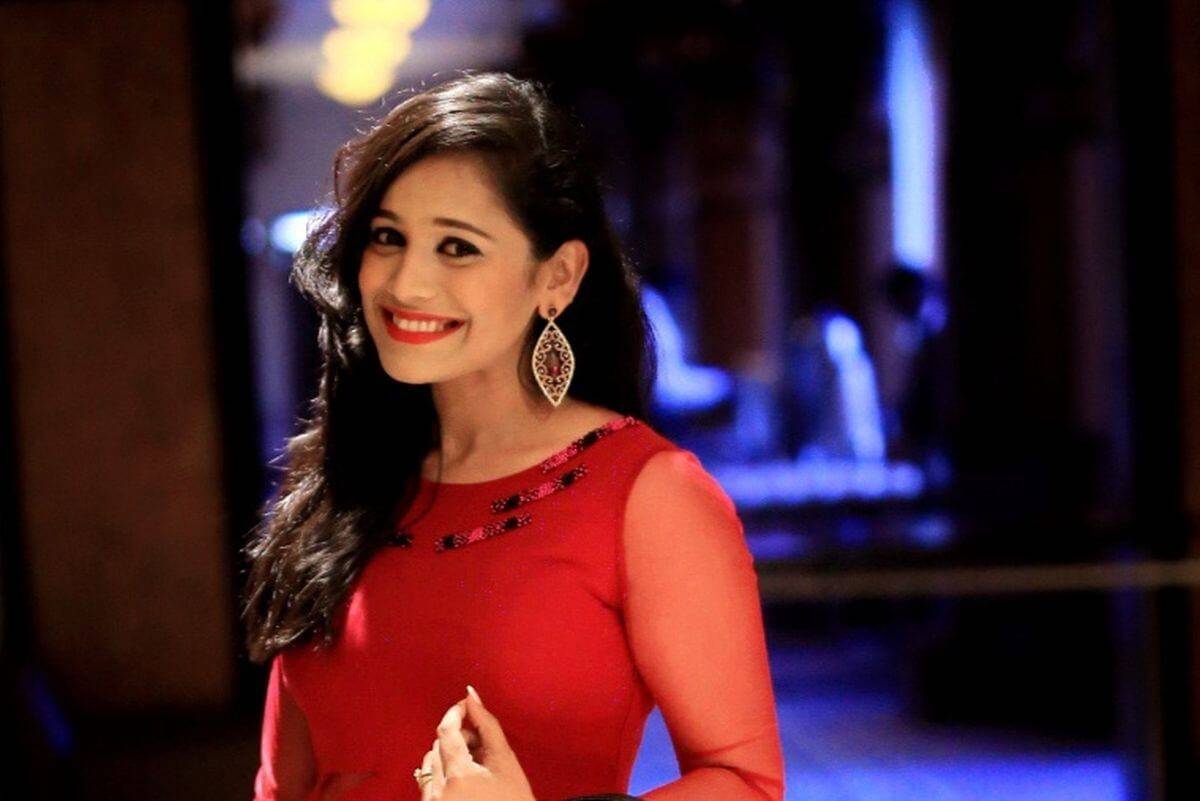 Parexel India 10th year celebration
October 4, 2016
Reena D Souza featured on Mangalorean.com
A Big Thank You to Alfie D'Souza and Mangalorean.com
'Sssh..Let Me Talk'- Mrs India Earth Finalist Kudla's Reena D'Souza
Mangaluru: Like when we introduce a man with many talents and knowledge of many trades, we call him "Jack of All Trades"- so I decided to call this multi-talented Namma Kudla Lass as "Jackie of All Trades"- because she is a professional Master Of Ceremonies (MC), a Conference Moderator, a Facilitator, Undertakes Panel Discussions, a Trainer, Does Public Speaking/Presentation skills, Handles Fashion show Compere, a Quiz show host, hosts Product Road shows, a Auctioneer, a Exhibition/Trade Show MC, a Radio/TV Voice Overs , a well-known Presenter, Handles Product Launches, Comperes for Weddings, and a entertaining Story Teller . Let me introduce to you the one and only Professional lass from Namma Kudla, Mrs Reena D'Souza.
Gorgeous, honest and extremely talented are the few words that could describe Reena D'Souza, one of the 41 finalists in the "Mrs India Earth 2016′. This stunning queen from Moodabidri-DK not only won the final selection in the pageant but also conquered hearts as well. By the way she communicated with Team Mangalorean, her honesty and positivity seems to be pretty impressive. The organizers came up with 41 dazzling finalists from Mrs India Earth 2016 auditions, and shimmering among them was, Reena! She is a highly dedicated woman and has chosen Miss Earth India platform specifically to contribute in enhancing Mother Earth's beauty. Reena is now aspiring to be next Mrs India Earth 2016. In an exclusive interview, Reena unfolds her veiled personality and her dream of conquering the crown of Mrs India Earth 2016.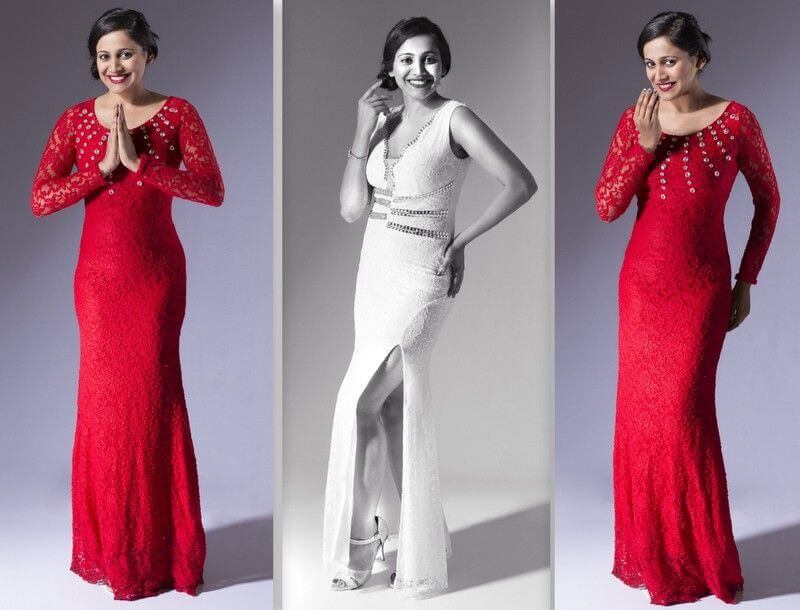 A beauty pageant or beauty contest is a competition that mainly focuses on the physical beauty of its contestants, although such contests also incorporate personality, intelligence, talent, and answers to judges' questions as judged criteria. Beauty pageants remain one of the oldest and well-known symbols of sexism in society today. However, the fact remains that beauty pageants still celebrate and reward a narrow view of feminine beauty. Many women who participate in beauty pageants contribute more to society than many would have expected in the past. By their very nature, beauty pageants support the idea that, for women, any noteworthy success or accomplishment should ideally be presented in a pretty package – conventional feminine attractiveness being the package in question.
The Mrs India Earth is a Beauty Pageant as well as it is a honor to acknowledge Indian ladies will be the most prestigious shows in presence today and will turn into a vehicle for self-awareness and advancement of social appreciation. This Pageant is the National Pride and Treasure of India. Mrs India Earth holds a yearly event for Indian Women who embody Beauty, Talent, Intelligence and Compassion. The Indian Woman in her lifetime assumes numerous significant parts that make her crucial. She in the line of Entrepreneurship consider Business Enterprises, Operate them, Undertake Risks and handle Economic Uncertainties required in maintaining a Business Enterprise.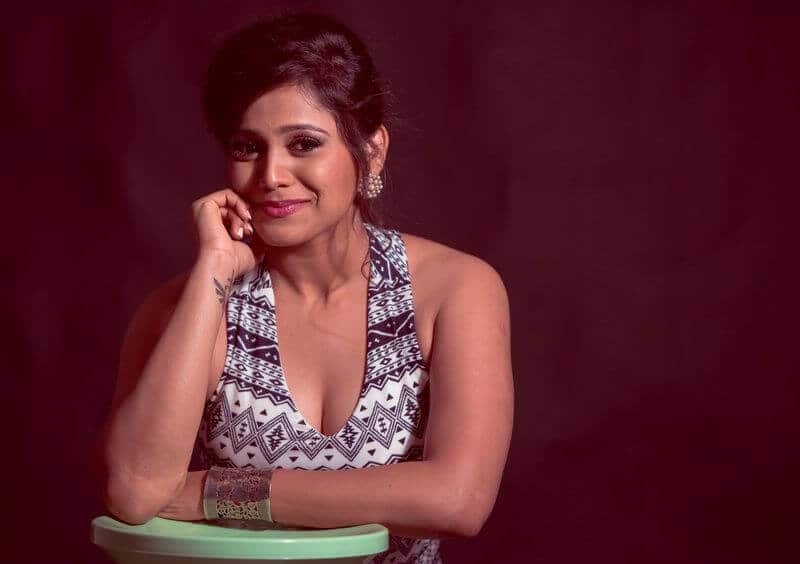 Mrs India Earth challengers are Successful Indian Women who endeavor to act naturally certain, agile, exquisite, magnetic and respectable in the representation of India at home and around the globe. Notwithstanding being a Hallmark of India and an image of Beauty and Success, the Mrs India Earth challenge gives a Career spring bound to its members. It is comprising of a youthful and lively group whose mission is to advance the improvement of a situation that enhances the capability of the Contestants and to bolster them form into dependable adulthood.
The Pageant has provided a fascinating glimpse into how Indian standards of femininity have been defined, projected, maintained, and challenged. The pageantry had given a chance for married women like Reena to unleash their talents and expose their beauty. But what one realizes beyond that is their warm and straight forward attitude towards life – beautiful, inspiring and infectious. With a stunning personality, anyone would envy Reena's superb physique and flawless skin. A brief conversation with her revealed that she is a strong young lady with engaging thoughts. She seems incredibly sharp, intelligent, confident, and poised, and she was unbelievably good while interviewing. Being selected as the finalist for Mrs India Earth 2016 was Euphoric! Being selected in the pageant as one of the 41 finalists has been a dream of hers for so long that the reality of winning is yet to sink in. Reena is just trying to appreciate every single moment of this invaluable accomplishment. Being more than just a beauty and socialite, Reena is a go-getter and a achiever- her recent success in the pageant is the proof.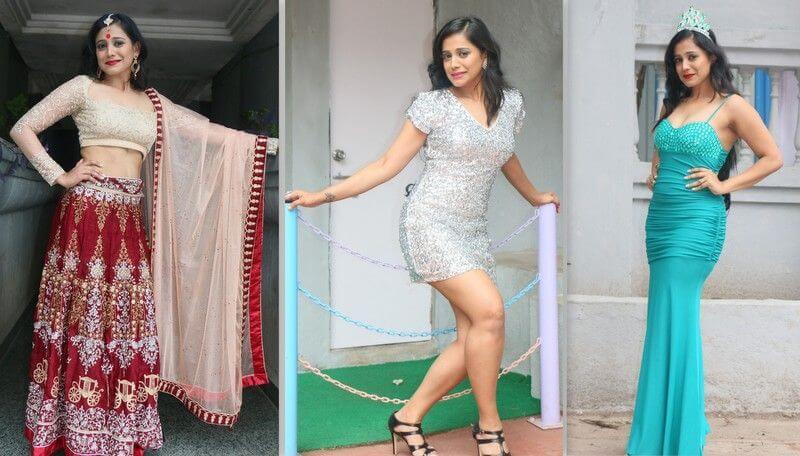 Reena D'Souza has always understood fashion and style to be an expression of the unique and beautiful inner self of each individual person. Her style prior to this pageant was exactly that. Her simple and modest demeanor translated into the sense of fashion which she appreciates herself. Ever since she got selected in the pageant she has found that her sense of style has become more expressive of who she is. "Chase your passion, not your pension", advised Denis Waitley. And Reena D'Souza decided to do just that! Quitting a cushy job in an MNC, she took a leap of faith to follow her heart. She became a professional MC (Master of Ceremonies). Blessed with the gift of the gab and an ability to think on her feet, Reena took to the stage like a duck takes to water. In six years 900+ shows, Five Countries, Multilingual-English, Hindi, Kannada, Tulu, Mangalorean and Goan Konkani, Marathi, and Tamil- And her joy continues.
Reena D'souza, Daughter of Francis D'souza, a retired bank employee and Rosy D'souza, a retired nures belong to the Corpus Christi Church, Moodbidri. Her elder sister, Freeda D'souza is married to Dr. Jeedhu Radhakrishnan, and both are working at Kasturba Medical College- Mangaluru, and have a 1 year 8 months old daughter named as Iyra Freeda and Reena are the only daughters to their parents. Reena is married to Avin D'souza, (S/o Edwin D'souza & Jethrud Dsouza from Corpus Christi Church Moodbidri), which was both arrange and love marriage, says Reena. They got married on Oct 17th 2015 legally (on their engagement day) and the church wedding on Jan 8th 2016. Avin works as a scientist in Food and Bone Health- Research and Development at ITC, Bengaluru.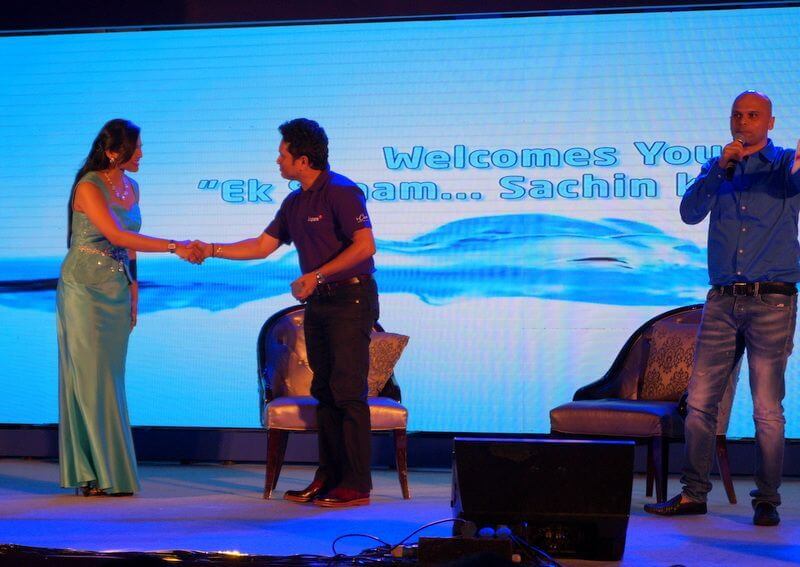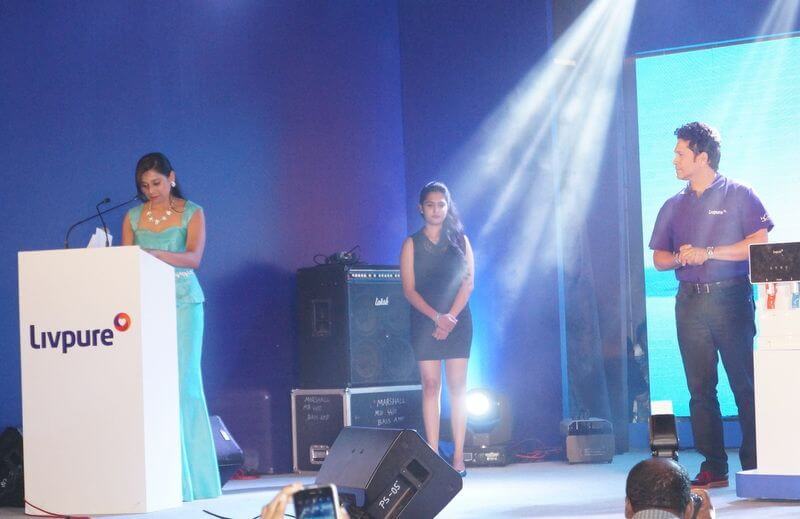 Reena Dsouza completed her schooling from Rotary English Medium School of Moodbidri, completed her PUC from Alva's and Computer science engineering from MITE, Moodbidri. She started her career as a TV anchor when she was 19 on Namma Tv channel. Started her stage show and there was a new beginning there after. Reena has an experience of 6 years as a corporate presenter, hosted 1000 shows, speaking nine languages, out of which five are fluently spoken (English, Hindi, Kannada, Tulu, Konkani, and remaining Goan konkani,Tamil,Telugu, and Marathi. Reena loves reading books, watching YouTube videos which help her improve her MC'ing skills, listening to old Hindi music and old classics; Loves talking and making friends. "Pageant has given me a new passion hence now I am a fitness freak; I am foodie; love traveling; meeting new people; understanding various cultures and I believe in spreading smiles and touching hearts " says Reena.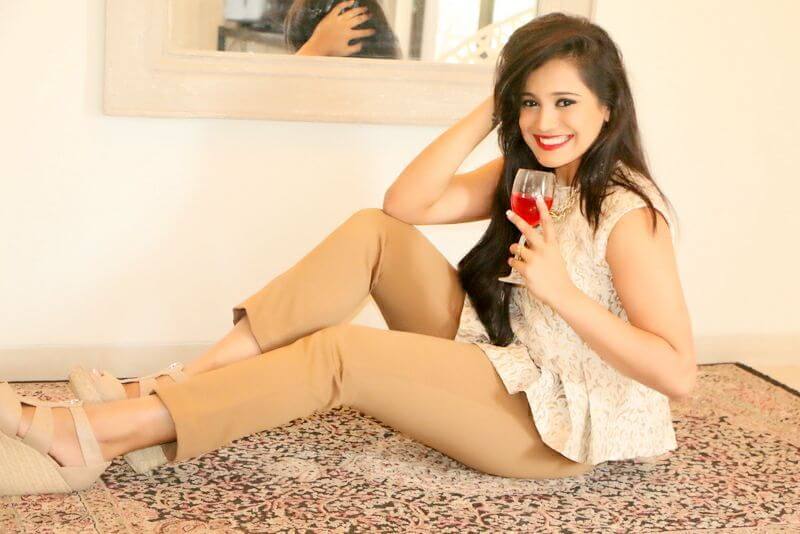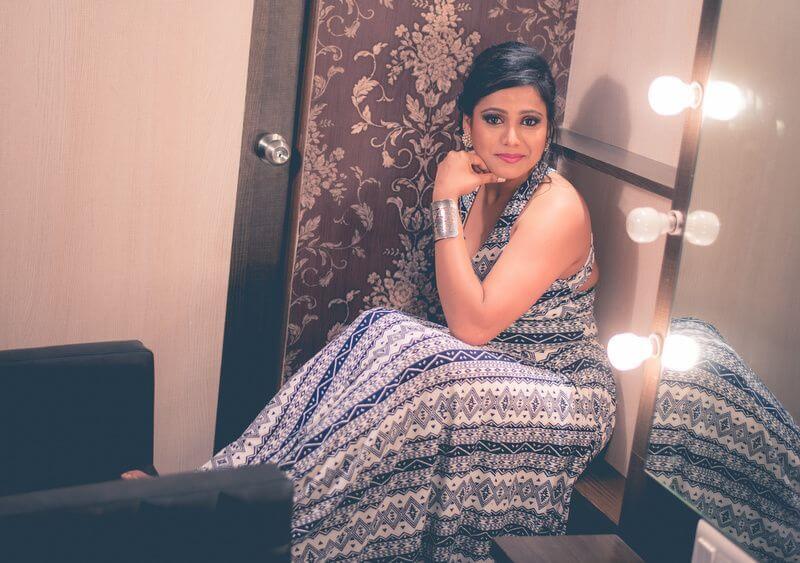 Reena who is a huge fan of Oprah Winfrey, wants to meet her one day and work along with her – since she has learnt talking skills from her; Reena Loves singer Beyonce – her style and uniqueness; and A couple she look up to are US President Barack Obama & First Lady Michelle Obama; She reads a lot of motivational books – Currently reading Alchemist by Paulo Coelho; Traveled five countries so far – Indonesia, Malaysia, Dubai, China (Hongkong), Thailand (Bangkok) and looking forward to discover remaining 195 countries soon.
Reena is passionate about – Anchoring , and wants to continue doing as long as she can stand. Her Dream is to be an international anchor one day and own her own TV show- And tell to the world that "Speaking can fetch you lot of money" "Want this profession to be recognized and I want to work towards bringing respect to this profession" says Reena. Talking more about her family, Reena narrated saying, " My dad met with an accident in the year 1989, I was born in 1991; my dad was unconscious for six months; my mom had no job; she had given an interview a week before, post 1 month of dad's hospitalization she got a joining letter from Central Govt – Beedi Labourers association to work as a nurse; My dad had a left hip and right paralyzed; post his partial recovery he rejoined State Bank of India as an attender; few years later he took VRS; My mom raised both her daughters with good values and made me capable; My sister is a MSC nursing graduate and doing her MBA in hospital administration and quality analyst besides working at KMC, Mangaluru. Our mother never took loans but got us an education and fulfilled all the needs of life. We are proud of her. I love my mom. If I am so strong today then she is the backbone for it.'
Praising her mother, Reena said, "My mother always says that girls should work and earn their living and they should live their dreams. When I was 19 and was working with Tv channel – lot of people told her your daughter is not in the right path – besides engineering why anchoring? My mother was disturbed by their talks sometime but was always supportive to me and that has taken me places. I have worked for IBM for 5 months and Amazon for 1 year 3 months; then had to give up on corporate work to be a corporate presenter to "Live my dreams". I dream high and believe in bringing my dreams to reality and in this journey I have met several wonderful people who mentored me and groomed me they are- Gerard D'souza (Prof MITE); Mrs. Maria D'Costa (Trinity school of London, operating from Mangaluru); Santosh Bhagat (Writer and Entrepreneur- Mangaluru); Mala Mary Martina (Business owner); Kumaran M Pethi (World Champion of Public speaking 2002; an Interior decorator ). I believe mentor-ship is very important "When we meet right people at the right time right, things happen" and in my journey there have been wonderful people like them who have always groomed me and showed me the right direction. I am grateful to them. Thank you."
As a professional Compere she has compered many national and International events, to name a few- Amazon- Customer and Employee Meet, 3M- Awards Night, Long Service awards, Dealers meet of Mitsubishi Electric in Thailand, Makita Dealers Meet in Bangkok, Maha Cement Channel Partners Meet in Malaysia, Bharathi Cement Awards, Service Awards night for SanDisk, among many others. Biggest Achievement Reena has hosted is the entire tournament of Pakistan Super League, PSL a cricket tournament for Pakistan in Dubai. She had been the voice of the live stadium. Reena is a corporate presenter. She is fun loving, spontaneous and impromptu on stage. She is an architect who sketches the appropriate words for her events. Reena believes in giving an unforgettable experience for her clients.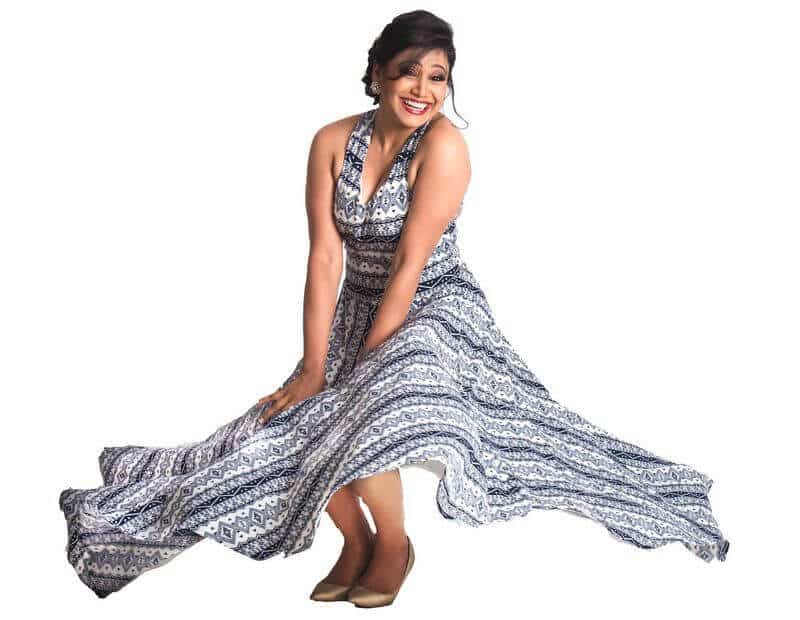 Mirror..Mirror on the Wall..Reena D'souza is the prettiest among all! Fringe or no fringe, for this gorgeous and stunning Mangalorean love is the purest emotion that can't be expressed in words. The ravishing Reena D'Souza is a female with a lot of gusto and a resplendent personality. Reena who outclassed the rest of the contestants to be selected as one of the finalist spills the beans about her life post 'Mrs India Earth 2016', future aspirations and much more through this exclusive interview with Mangalorean.com. Following are the excerpts from the interview :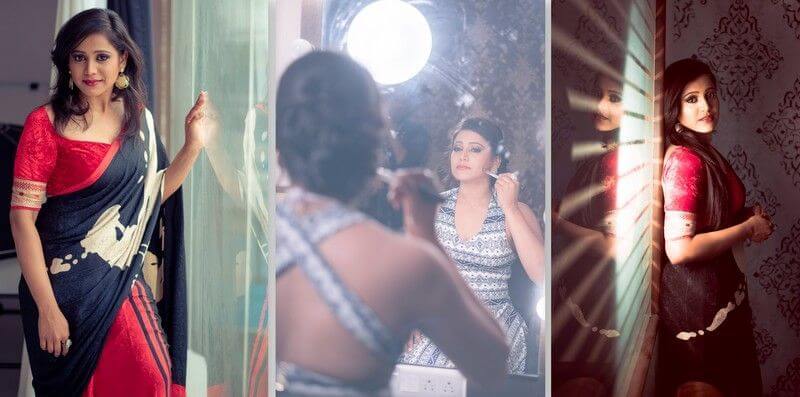 Q: How does it feel to be selected as one of the finalists for the Mrs India Earth 2016?
-If I had words to express I would definitely do, but right now I am floating in the sea of happiness. It feels good and privileged that I have been given an opportunity to re-live my dreams. I am glad that Mrs. India Earth has given a platform to the married women to rediscover themselves and boost their self-confidence from within.
Q: How do you measure success?
Success is doing what you like and being happy with what you do. I believe success cannot be measured, it can only be felt by bringing our dreams to reality.
Q: What is the most important part of pageantry? Why do you want to win this pageant
Overall grooming is the most important of all. Winning this pageant matters for me as I strongly believe that "Winners never quit and quitters never win", winning gives me motivation for my next step. Winning is one of the step to achieve my goal.
Q: Which phase of the competition is your favorite so far?
As I am preparing for the pageant my favorite is the Talent round. I am going to perform after four years on the stage. I am doing a contemporary dance performance which speaks about hardships that a woman faces while working towards her dream.
Q: Do you feel different from the other contestants? What makes you unique?
I feel every contestant is different and every woman has her own essence. Hence there is no comparison, I am preparing from my end and I want to give my best. Out of 41 finalists across India the unique thing about me would be "I am the only professional Compere hailing on Namma Kudla" (Smiles..)
Q: What do think would be the three qualities that every woman should have?
Patience, Perseverance and an attitude that shouts out loud " Never quit".
Q: What's your favorite childhood memory?
I had a singing competition in the church and when singing I forgot the whole song. I ended creating my own lyrics, the audience laughed as they knew I sung it wrong; I left the hall crying. That day my sister sat next to me and told me "It's okay to be wrong, next time you work harder and you shall make it". To my surprise I won the first place the next year. This has created an impact on my life where I started believing that if we want something in life, we can achieve it.
Q: How did you prepare for this pageant? Have you competed in pageants before this one?
This is the first time that I am competing in a beauty pageant. I have completed my pageant training course from Ms. Ritika Ramtri proprietor of Tiara Academy located at Pune, where I was taught about ramp walk, makeup, Q and A rounds, Table manners etc.
Q: Who is your latest celebrity role model?
My all time favourite celebrity role model is Oprah Winfrey. I love the way she talks, the way she carries herself and her effort for social welfare is brilliant.
Q: What is your favorite social media platform to use and why?
Facebook & Twitter!! Facebook because I get work enquiries from my FaceBook Page Reena Dsouza & Twitter (@MCReenaDsouza) because it gives me so much knowledge on everything that happens in the globe and also helps you voice for the right choices and helps you connect to the appropriate individuals directly.
Q: What your parents have to say about your success in this beauty contest?
They have always been happy with my achievements and are continuously lending their support to me.
Q: I am sure that your family is such a huge support to you and for your journey in this pageant . Was there any particular thing a family member has said that has inspired you to go this far?
My family has been my real strength, without them I cannot think of going this far. My mother has made me an Engineer and taught me the values of life. While my mother-in-law says "Let her achieve what she wants in life and we should support her always". My husband has always been supportive and pushing me hard to become better in whatever I do. I am blessed to have an amazing family.
Q: Winning in this pageant, do you have any ideas for a change in your career for the future?
If I win this pageant I would be more than happy. I would not change my career because I chose professional Compering merely out of passion and my hardwork has brought me so far. However, I would like to work for women and senior citizens by building a home which helps them rediscover themselves and help them love the child in them.
Q: How would you define your personal style? What do you see when you look in the mirror?
Style for me is something that makes one comfortable and easy. My personal style is to be comfortable in whatever I do, wear and talk. When I look at myself in the mirror I find a young and confident girl who dreams high and puts in right efforts to make them real.
Q: What is your greatest strength and what is your biggest weakness?
Greatest strength is my family. Being an optimistic I believe if one can work on himself/herself there is no room for weaknesses & I have no time to think about it.
Q: From where you stand right now how does life look ?
Life is beautiful and I am want to make it more beautiful by traveling the world, tasting different delicacies, meeting new people and enjoying different moments of life.
Q: What would be your greatest achievement that will make you feel your life was a huge success ?
My life is a successful one so far. Being a corporate presenter I have hosted over 1000 shows, traveled countries and my joy continues. Recently worked with Master blaster Sachin Tendulkar, hosted Pakistan Super league a cricket tournament in Dubai. I feel greatest achievement is still in the making but I dream to have my own TV show one day, if I achieve it I am sure to feel more successful.
Q: Okay, later in the years in case if you were to choose from films and modeling, what would you choose?
I would be happy to choose both. I love to pose and I love to face big cameras, hence Films with good scripts and modeling for reputed brands will be welcomed at my door.
Q: Being a beautiful young lady yourself, who would you consider as the most beautiful woman, and why?
It's my mother and sister because they have seen me fall, seen me rise and stood by me in my good and bad times. My mother being a strong woman has raised me and my sister, made us independent and always ensured that we are given the best of life. My sister, on the other end has always been my backbone, my strength, guided me in my journey & was always there for me. My mother and sister are my superstars. For me there can never be anyone else who is so much beautiful from inside and outside.
Q: What is that you would like to share with Mangalorean.com readers? Also some words of advice to younger girls who may want to follow in your footsteps.
People of Mangaluru are real jewels. I love them all. My message to everyone including young girls is that "Life is short, make it beautiful by doing what you like. Put your efforts and believe that right things will happen at the right time with right people. Because everything in life is possible.
Team Mangalorean wishes Reena D'Souza all success in The finale of Mrs. India Earth 2016 to be held on 30th September at ITC Welcome Hotel, Delhi, and pray that she be crowned as 'Mrs India Earth 2016' winner. Success galore!
Courtesy : Mangalorean