Emcee Reena has 7 years of experience; As an anchor Reena has hosted over 1000+ shows; is well known for her multilingual skills; travels countries and her joy continues. Inspired by Oprah Winfrey, MC Reena believes "The more you praise and celebrate life, the more there is in life to celebrate."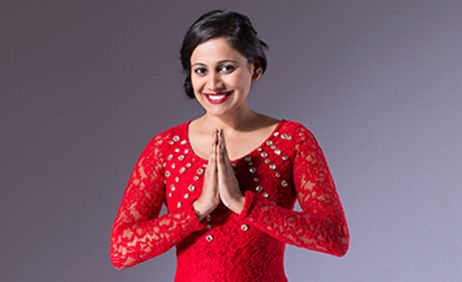 About Me
---
Reena Dsouza is a professional Compere having an experience of 7 years in the industry. Emcee Reena has hosted over 1000+ shows. Speaks 9 languages. Travels countries and her joy continues.
---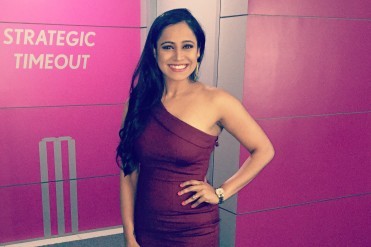 What I Do
---
Reena Dsouza comperes for corporate events and believes in creating unforgettable experience to her clients. She speaks English, Hindi, Kannada, Konkani & Tulu. Her key to success is Research, Preparation, Persistence, Smartwork and effective execution. Reena is crowd friendly & is well known for her innovative crowd engagements..
---
What My Clients Have To Say About Me?
It was amazing to have you for our Annual Event.My Entire Team seriously felt that Calling you for Event was the Best part of it. You maintained an Excellent energy and enthusiasm throughout the function and that kept the event going on and ON!!!!

It was fruitful to see you having an Excellent command over multiple languages and also Easy understanding of Each performance. Your Encouragement for Each performer on stage brought a BIG Smile on their Face and got the Crowd of 250+ rolling with Loud sound of clapping.

Ms. Reena D'souza was shortlisted as an Emcee for our Annual day celebrations in 2015. In my 18 years of HR experience and organizing experience of large employee get together's Reena will be my first choice and here's why I will strongly recommend her for any anchoring.

Employees still talk about the beautiful, charismatic Reena and the words, multilingual, very talented, effortless connect with people are always associated with her name. I wish Reena the very best and am sure she will go a long way beyond just Anchoring BECAUSE she is indeed multi-talented.